Mothers' Day is  two weeks away – are you ready to celebrate your Mum
(and mum-like wonder women? )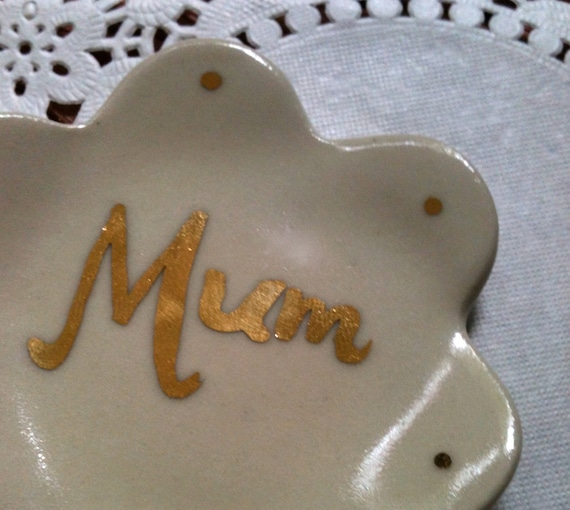 12ct Gold Lustre Flower dishes with Mum handpainted.
Why don't you combine this with a pair of earrings, a tealight candle or favourite chocolate treat.


Jane Austen Range of Mugs – while I only have one green mug in the shop at the moment, there will be more *fingers crossed* emerging from the kiln and listed this weekend.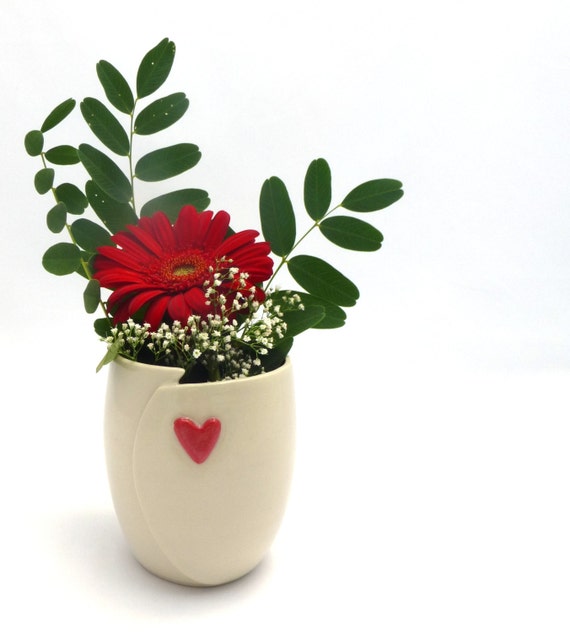 Red Heart Vase – there are a couple of gold vases available as well!
See all the available pretties here
With a big smile for you,
Rachel.